Surface preparation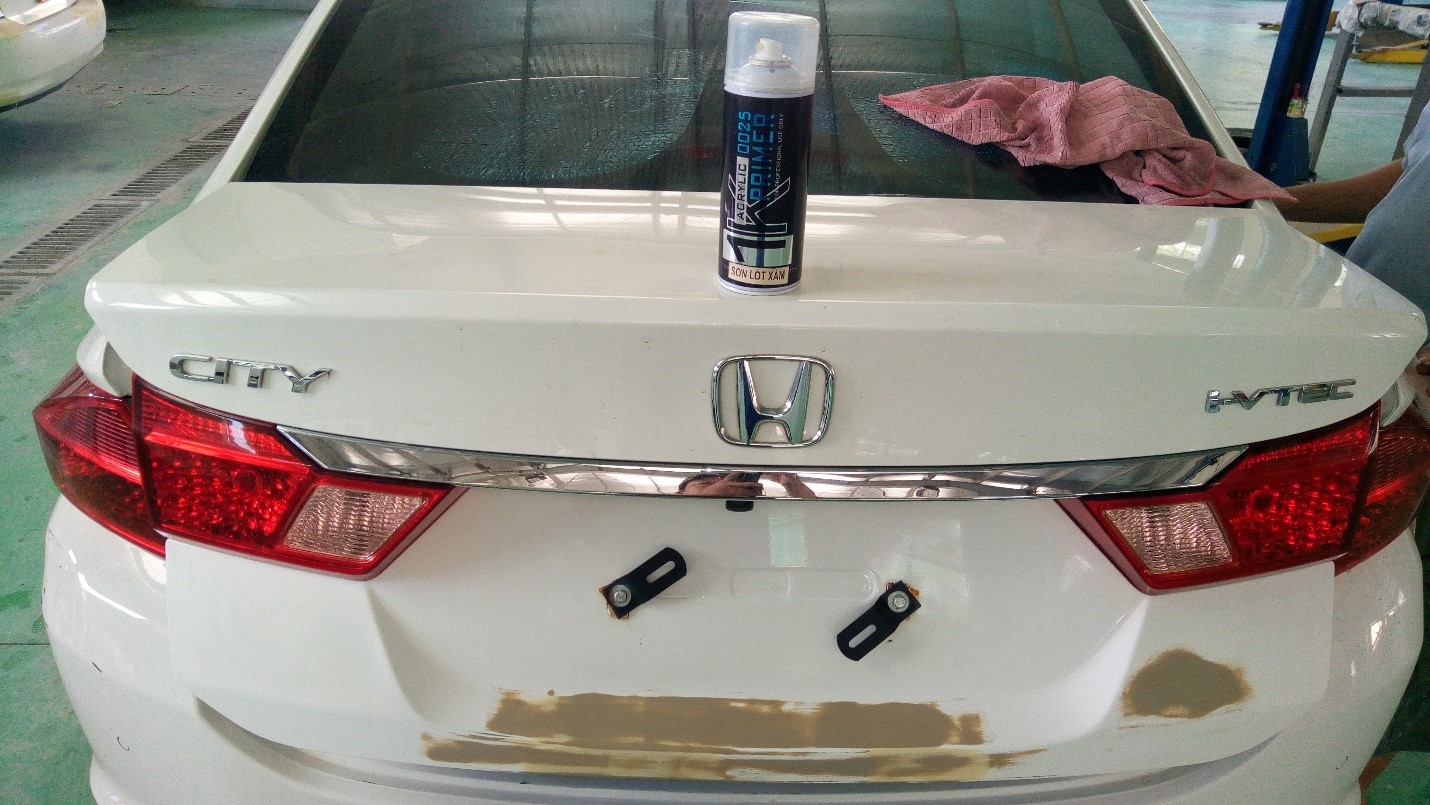 - Completely clean the area to be repaired. Spray it with dish soap and water.
- Then wipe completely dry.
- Use a prepared solvent and a clean towel without any dust to ensure no wax surface, oil and other surface contaminants.
For better results, do not apply paint in conditions of direct sunlight, high humidity, or where silicon wax and tire tape are present.
Sanding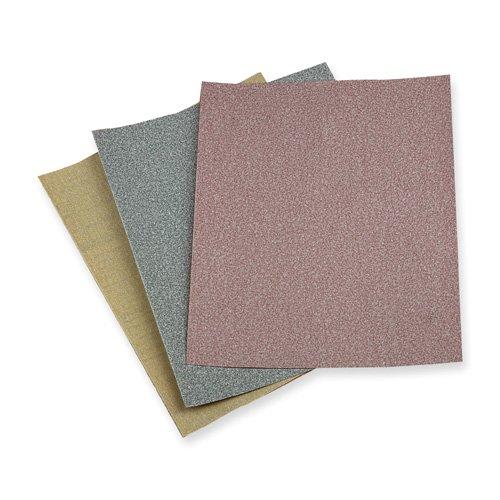 - Sanding rusts, scratches or bad surfaces with P180-320 sandpaper. Primer will cover P180-320 sanding.
- Using P600 wet sandpaper to sand the area, you will use glossy coating.
- The unpainted area must be wet sanded P1000-1500 to prevent the paint from flying. The entire area should be painted mattely and smoothly.
Masking tape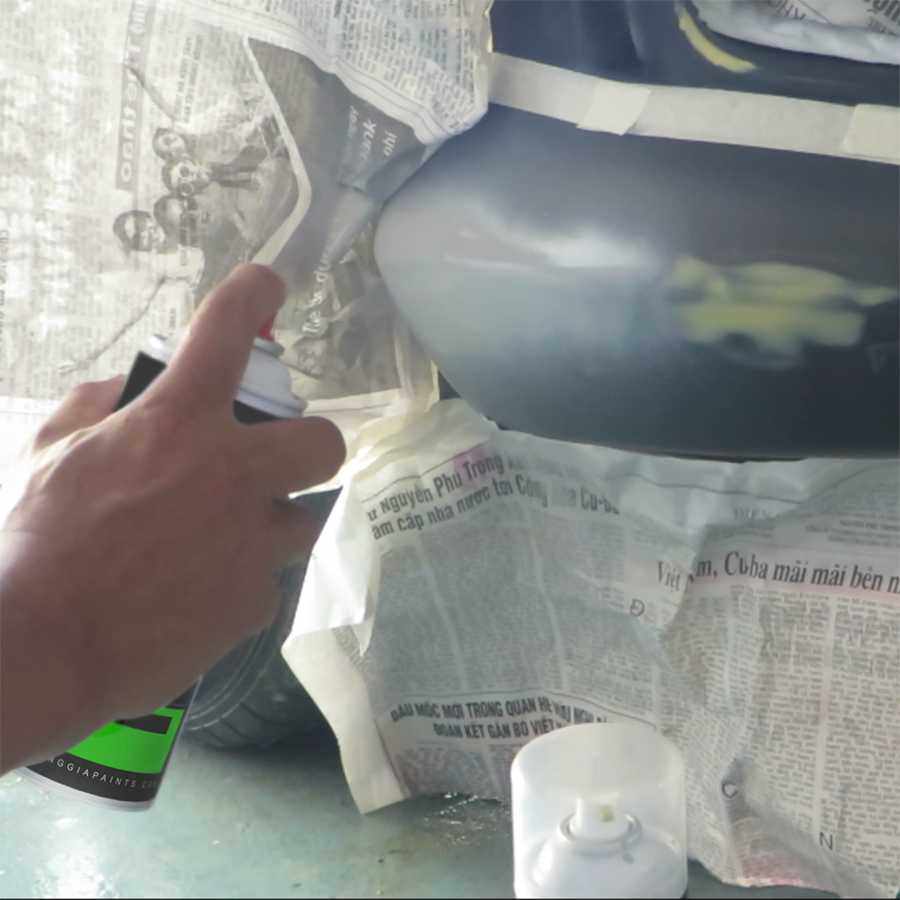 You need to cover it carefully before carrying out any painting steps.
Note: The edges and eyelids need to be covered carefully to avoid being encroached on paint or missing because it is difficult to clean and easy to be damaged in some parts of your car.
Primer
- Depending on the surface to be repainted, use the suitable primers for non-painted plastic parts. It should be coated with a thin layer of plastic primer. Paint sprayed two light coats on lightly scratched plastic.
- If the painted surface is new which is scratched after sanding. Apply 1K primer spray or 2K primer spray on metal or plastic. Many colors have been sprayed primer to easily spray paint. The primer will fill the P180-320 sanding. Apply three or more layers should wait for 5-10 minutes of dry time between classes.
- After 30 minutes, sanding the primer with wet P600 sandpaper.
Use water regularly to clean sanding dust and dry the area and then replace the tape and mask contaminated with dust. Do not use the solvent prepared on the new primer. Use a clean rag to pick up fibers and dust.
How to spray paint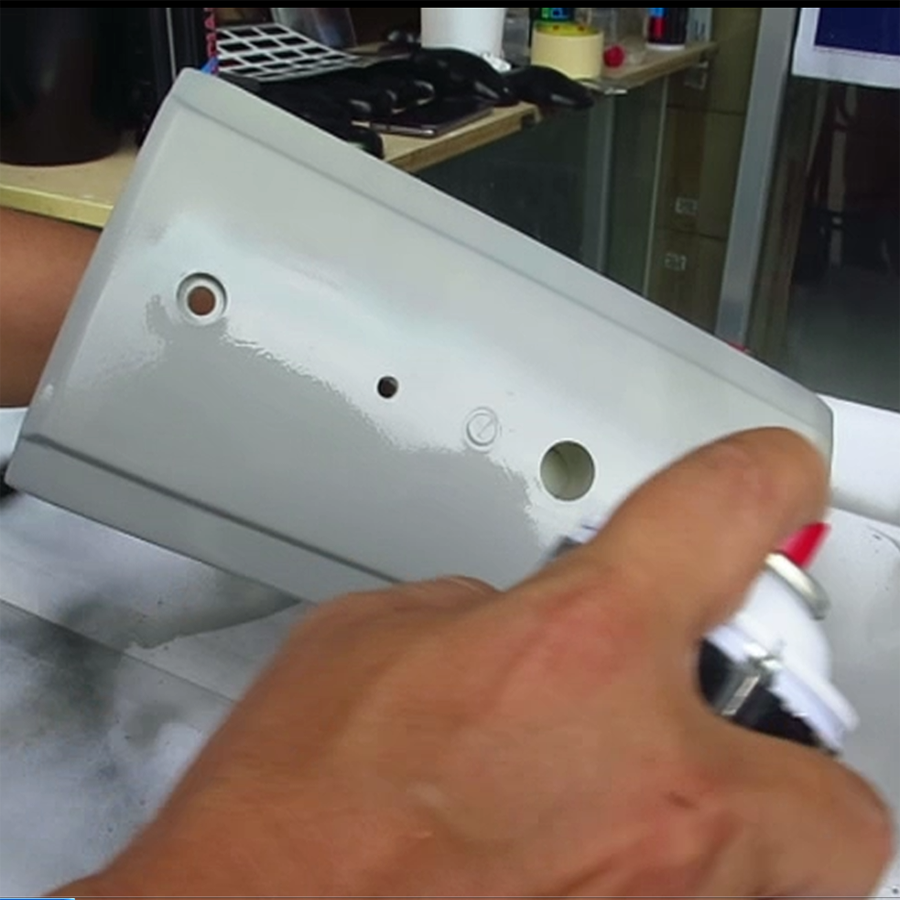 - Shake the car paint spray bottle thoroughly before applying.
- Spray paint on the panel to test with a clear gloss cover. Compare with the before clear gloss cover to choose the appropriate colors and coverages.
- Apply as many layers as necessary to cover the painted area. Waiting 5-10 minutes between each layer. Each layer of metallic and pearl colors should appear uniformly and driedly between each layer. You can gently use a cloth to remove dust between each dry coat of the shade. Spray lightly if the metallic or pearl color looks too dark.
- Wait 30 minutes before using the varnish.
In the case of three-color paint coats have the spray paint way different from normal colors. Spray the foreground paint, one layer at a time until the area is covered.
Then you use midcoat pearl color. Apply one layer at a time until you achieve the pearl effect of Zin color on the car.
Spray gloss paint
- Shake the spray bottle well.
- 30 minutes after the basic gloss coating is applied, you can apply the varnish.
- Spray 4-5 wet layers (but did not drip). Wait for more than 5-10 minutes between layers. Each layer must be dry to the touch (not sticky) before moving on to the next layer. Only touch the adhesive tape to check dry paint.
Do not touch the newly painted surface to check. Hot weather will shorten the drying time, cold weather and or thicker rain film will prolong the drying time. Ignoring dry time can lead to color mismatch, pitting surface with heavy orange peel and loosing gloss.
If faulty, wait a day to use the polishing compound, water sand loses all the orange or dust on the paint surface with wet sandpaper 1500. Then use a polishing compound to highlight the gloss. Do not use polish with wax (cana, ..) for 30 days after painting.